About Us
From our base in the North West of England, we supply professional movers' packaging materials to home movers in Cheshire, Greater Manchester and Merseyside only. By limiting our area of operation, we keep our shipping costs low and pass the savings onto our customers.
Our materials are manufactured in large quantities and supplied to professional movers, self storage companies, local authorities and home movers on a daily basis. These economies of scale are reflected in our exceptionally low prices.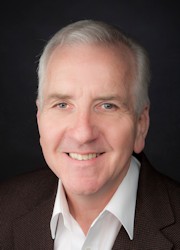 Having been involved in the manufacture and supply of packaging since 1979, we think you will find our experience and knowledge reflected in the pages of this website. It is our intention to make our offer clear; to detail the scale and structure of our products. To explain why they are standard removal trade materials and communicate how they are used.
When supplying industry, it is standard practise to let the customer know if products are unsuitable for particular applications. We will not behave differently when dealing with the public. View the pages of this website and discover some surprising facts.
In every detail, the materials shown on our website are those our customers receive. We do not claim products are out of stock and send substitute material.
We have supplied home movers packaging materials for many years. In that time we have never knowingly had a dissatisfied customer. In fact, two thirds of our business arrives through recommendation or repeat custom. However, should our products not meet your expectations; we guarantee you a full refund, providing our products remain unused and undamaged.
We offer same or next day delivery to home movers in Cheshire, Greater Manchester and Merseyside only. View products on our delivery van and make additional purchases if you wish. You pay only when you receive your goods.
Telephone orders only, call now and agree a daytime, evening or weekend delivery time. FREEPHONE: 0800 587 7307
Tony Connor
Owner Manager